Terms & Conditions of Hire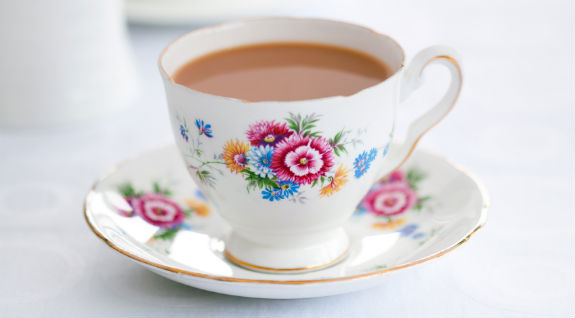 The hire period includes delivery/collection day, event day, collection/return day, i.e. you have custody of the hired equipment for up to 72 hours which can be extended 'free of charge' to the next working day.
Delivery & Collection vehicles are tracked in Real Time.
The minimum to secure your hire 35% will be required to reserve the hired equipment.
The remaining payment of 65% should be made in full 14 day days prior to the booked hire date.
Items can be delivered at 65p and collected at 65p per, total miles travelled between 08.00 – 20.00hrs Mon - Fri
Making a booking closes availability to other customers therefore deposits are strictly not refundable.
Vintage China Tea Party will provide commercial grade boxes and packing materials which must be returned intact.
Vintage China Tea Party requires a Deferred deposit which is authorised but not charged unless hire items are missing or broken.
Vintage China Tea Party use a fulfillment provider to take your booking, deliver, collect, and wash up your order.
Breakages will be charged at the current replacement cost. Replacement costs available on request.
All hired Vintage China will be handpicked and packed using modern packing materials and stacking transportation containers.
Definition of damage or breakage means breakages, chipping, cracking, permanent staining , burn marks or rips. You should check off your hire order prior to signing safe delivery.
Please remove food from plates and empty cups and glasses. Glasses should be returned to their glass jacks upside down for damage free transportation. Written instructions will be supplied on how to return your hire items.
Wash Up is mandatory please do not wash any items. We have Reverse Osmosis low temperature non-caustic washing systems which are kind on Vintage China.
Linen must be returned dry to avoid mould or mildew damage. Any wet or colour contamination cloths will be fast tracked through the laundry which is charged a double wash up for that item.
Wash Up charges are 20% of the individual hire item for anything china or glass, all other items are charged at 30%.
Terms & Conditions Supply of Labour
Vintage China Tea Party will quote in advance for any labour requested either for site visits or attendance on the day of the event.
Staff must break for half an hour after 4 hours and every 4 hours thereafter. Breaks are paid by the provider, and charged to the client.
Staff refreshments, hand washing and WC facilities must be supplied by the client on request.
Professional Documentation
Food Hygiene Certificates will be supplied on request.
Public Liability Insurance Certificates will be supplied on request.
Risk Assessments will be supplied on request.
Method Statements will be supplied on request.
Refrigeration records will be supplied on request.
Valid PAT Certificates will be supplied on request.
An administration charge of £15 per document is chargeable.