Vintage China Tea Party Hire
Welcome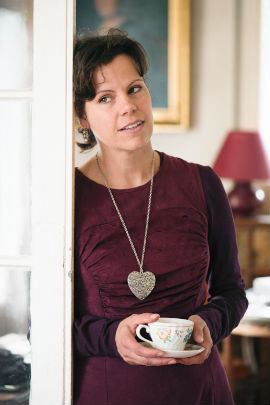 I'm Elizabeth, Vintage China Tea Party evolved from years of collecting Vintage china. An established career in catering, a daughter getting married on the Orkney Islands, and my partner's Granddaughter's Christening, a plan was hatched and a business was formed.
My passion for traditional catering came from my Father who was successful in catering, my Granny, and my Mother. Having successful teachers who inspired me to pay attention to detail and create delicious wholesome food has helped me reached a pinnacle.
When It comes to Vintage china and Afternoon Tea Parties I put all my experience and skills into making your day. A day that you and your guests will remember and cherish forever.
Some may say that I'm quiet when I'm focusing on the task ahead practicing traditional cooking methods some of which are my Granny's recipes.
I love baking and cooking. Over the years I've make thousands of cakes ranging from a simple Victoria sponge cake to 4 tier wedding cakes with handmade flowers and decor.
My team at Vintage China tea party consists of professionals and successful people in the catering industry who adore the theme and food I create.
I am also retained by an established national outside caterer who engage me to work in their development kitchen bringing them new ideas and recipes.
Elizabeth